There are over 150 +++ dietary theories and methods out there for weight loss or improving health, all claiming that this is 'The LAST' diet you will ever need as THIS has all the best information, THE best methods....THE answers to all of your health and weight problems.  

AAAHHHHH!!!  It's enough to drive even the most calm person insane with confusion! 
Vegan, Raw Vegan, Vegetarians and Plant Based diet proponents claim humanity would be vibrantly healthy avoiding all animal sourced food products, and in fact claim animal products are cancer causing and unnecessary.  Cue: The China Syndrome. 
At the other end of the spectrum, we have Paleo and even Meatatarians that claim theirs in the BEST for all and that the truly detrimental foods to human health are grains, legumes, dairy and sugars--the staple foods for the most part for Vegan, Vegetarian or Plant Based Diets.
How to dig through the hype and crap and 'Fake' news when it comes to the healthiest diet for humans?  
How to come up with the ONE comprehensive dietary method that works for almost everybody---for weight loss AND health enhancement and sickness reversal??  It's actually not as difficult as it sounds when the science, the TRUE unadulterated science, is actually looked at without any preconceived opinions clouding or suppressing the results for monetary or ego gain.  Add in the indisputable facts of the biochemistry of digestion, fuel usage and storage and it gets even simpler.
First of all, the best diet for everyone includes all the proper macro and micro nutrients that supply the necessary and proper fuel for the human body, down to each individual cell, down to each individual mitochondria in the cells in order to keep the human body healthy and functioning properly.
So this means that diets formulated simply for quick weight loss by limiting calories or based on removing food groups solely for weight loss need to be pitched out the second story window.  The 'everything in moderation' approach also needs to be ditched, as it leaves not only too much confusion, but is also inappropriate because so many foods cause illness from allergens or intolerances and this approach tends to brush these conditions under the rug.
In my experience, a good starting place for a nutrient dense diet for everybody is based around whole, real, unprocessed foods, focusing on fruits, vegetables, clean meats, eggs, raw or grassfed dairy, good fats, nuts and seeds.
Second, different foods currently seen as healthy, such as soy, legumes and all grains, need to be reassessed for the fact that they contain not only anti-nutrients that bind with essential nutrients that in turn make them unavailable to the body, but they also contain harmful substances that can damage the intestines of humans causing nutrient malapsorption.  
These foods should be considered an occasional add-on to an otherwise nutrient dense diet but with one caveat:   Only for the healthiest people who have no autoimmune, weight or intestinal problems.  The fact that obesity, overweight, autoimmune, intestinal, and other mystery chronic illnesses have skyrocketed since the retired Food Pyramid recommended 6-12 servings a day of grains and beans is no coincidence.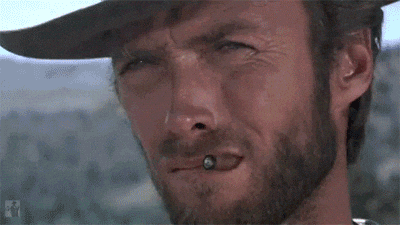 Third, conventional dairy and refined sugars should be considered toxic and not part of a health sustaining diet.  The 'Perfect Diet' for creating and maintaining health for humans at any life stage should be the focus and not opinions, ideology or preservation of the status quo of special interests in agriculture.  Additionally, the "Perfect Diet' would require little to no supplementation of missing nutrients necessary for vibrant health except from whole food sources like Shakeology.
Eating 6-9 servings of fruits and vegetables forms the base of a nutrient dense daily food intake and then portions of proteins, starches, carbs and fats are added based on daily caloric needs according to activity levels, with very clear portion sizing information.  A daily eating system that clearly spells all this out would make eating for health and wellness super easy, which would naturally solve overweight issues---making weight loss a no-brainer!  
Additionally, clear information on how and why some foods can rob health and nutrients and even cause weight gain, such as sugar, grains, legumes and conventional dairy, needs to be honestly given so that people understand these foods cannot form the basis of health.  And guess what?  This is EXACTLY what I taught my personal training clients at the gym and not only did they LOVE it, but they lost weight! Yay!  My favorite client lost enough weight before her cruise that she had to buy an ENTIRE new wardrobe.
The Perfect Diet?  The truth is, it will look a bit different for every person depending on current state of health, current weight, goals, activity level etc.    These are the 2 basic programs I recommend and support: 
 The Portion Fix system---my all time FAVORITE system because IT WORKS!!  Following the basics of portion control using the containers and calorie guides helped me lose 35 pounds and my husband lose 50 pounds.  I am a box checker, a measurer and I'm totally OK with that.  This system works with ANY foods you eat:  Whether you are Paleo, Vegan, Vegetarian, Gluten Free or just whatever!  You eat YOUR foods in the right proportions and voila! Health.  Weight loss. 
The newest nutrition program created by Registered Dietitian Llana Muelstein.  How is this different than the Portion Fix?
It's not a diet—it's a mindset. Most diets have an end date. But because this teaches the techniques to shift the way you think about food, you can use the 2B Mindset principles for the rest of your life! 
 Also, most diets require deprivation. The 2B Mindset shows you how to get to, and maintain, your ideal weight, while eating foods you actually enjoy, so you always feel full and satisfied—and happy.
The 2B Mindset is also extremely easy to follow:
• No counting calories, no measuring food, and no using food containers
• No cutting out food groups
• No deprivation or feeling hungry
• Ability to follow the program even when you are at a restaurant, a party, or on vacation
I've seen a LOT of questions as to why in the world Beachbody would introduce yet ANOTHER nutrition program.  Well, here's why: 
 While the fitness programs have always come with an eating plan, Beachbody decided it was time to create a "nutrition-first" weight-loss program for those who can't—or aren't ready to—start with fitness right away. We still believe that the formula for success is Fitness + Nutrition + Support; but for some people, starting with nutrition first is an easier and more realistic path forward.
So the 'Perfect Diet'?  It's the way of eating food that works for YOU and YOU alone!  If you feel full of energy, are losing the weight you want to lose or gaining the muscle you want and you feel GOOD...then guess what?  You've hit the nail on the head! Listen to the signals your body is giving you, because it truly is all knowing when it comes to foods that work for it. 
Confused?  Fed Up?  Ready for a REAL change?  
Fill out my application to work with me and let's start that amazing transformation today! 
And because I am talking nutrition, which can be a HIGHLY regulated topic depending on which state and country you live in, I must include a disclaimer.  So here goes:
These statements have not been evaluated by the Food and Drug Administration.  This information is not meant to diagnose, treat or prevent any disease or condition.  
Please reload
I'm busy working on my blog posts. Watch this space!
Please reload