I can hear it now:  "I understand why someone would want to use All Natural personal care products...but GLUTEN FREE?!  You don't EAT shampoo, conditioner or even cleaning products so what gives with this craziness??"  Hold tight and keep reading and I will try and explain it all...
Disclosure: Bear in mind that some of the links in this post are affiliate links and if you go through them to make a purchase I will earn a commission. Keep in mind that I link these companies and their products because of their quality and not because of the commission I receive from your purchases. The decision is yours, and whether or not you decide to buy something is completely up to you.
Did you know that the average woman uses 12 personal care products that can contain up to 168 different ingredients daily?!   Many cosmetic chemicals are designed to penetrate into the skin's inner layers, and they do. Consequently,  common cosmetic ingredients turn up in people's bodies.  Among them: industrial plasticizers called phthalates; parabens, which are preservatives; and persistent fragrance components like musk xylene.    
The average man uses 6 products daily with 85 unique ingredients. Some ingredients are hormonally active; some of these are specifically linked to male reproductive system disorders. For instance, phthalates have been associated with altered hormone levels in men and boys and sperm damage.   Are levels found in our bodies causing biological damage? Only more research can say.  
But the truth is OF COURSE THEY ARE!   Just ask anyone who has 'detoxed' from conventional, chemical filled products to All Natural and you just might hear a horrifying litany of symptoms experienced when these chemicals left the premises!
I promise by the end of this blog post, you will know the nasty chemicals to avoid and where and what to look for in safe products.  Also, I am going to share with you my personal GLUTEN FREE favorites for cleaning and beauty since I get asked ALL the time what exactly I use.
But first, my personal story of how and when I became aware of the massive variety of chemicals in personal care products.  It was the year I turned 30.  Y2K to be exact.  It was like some sort of internal 'Time's Up' alarm had gone off.  As soon as my husband would put on his cologne, I would immediately get stuffed up, my face would turn red and I would get a headache.  All of the "#%leuca" products I was using daily also didn't seem to be agreeing with me as I was fatigued all the time and my skin was never as happy as the products promised.  I have an incredible 6th sense, and it was telling me something was off.  I just didn't know exactly what it was. Initially, I never once suspected my 'safer, more natural than salon or grocery store' products.  Because the company said they were safer.  Trouble is, I never even scrutinized those labels.  Because I trusted the company.
But the internet and Google and long empty afternoons after homeschooling are a great combination for an intuitive mom to do some research.  So after a shower one day after I had read the bottle of shampoo or conditioner and realized I had NO idea what some of the ingredients were, I sat down at my computer for an afternoon of eye opening research.  And what I found out left me PISSED OFF!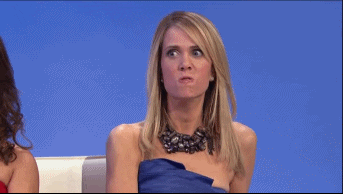 The shampoo and conditioner, specifically, were NOT natural.  Far from it!!  They were loaded with all 4 horrible paraben preservatives and 2 others classified as legit pesticides.  And they contained the dreaded sodium lauryl sulfate.  
So I went and gathered ALL the rest of those "#$%leuca" products and again sat at the computer.  And found out the truth of this company I had spent thousands of dollars on products and hundreds of hours trying to convince others how much safer and more natural these products were that I had been royally punked!  In fact, the last convention I went to they outright dissed the title 'All Natural' and stated there was no such thing.  That the blend of science + nature was muuuch better.  What a crock of BS.
So I did a bit more research as to what company actually DID have truly safe, natural products.  And guess what? It certainly wasn't an MLM!  UP to that point in my life, I was a product junkie.  I LOVED product shopping, smelling, collecting and using them.  This was all going to come to a swift end.  By the end of the week, I had boxed up ALL those toxic products:  toothpaste, deodorant, face wash, toner, face cream, shampoo, conditioner, body wash, body lotion and God knows what else I was using.  I couldn't throw anything away just yet.  Especially considering how much all of that toxic crap had cost me.  I picked up a VERY few products at the local health food store after standing and reading and scrutinizing ingredients for what seemed like hours.  I had one bottle of shampoo, one bottle of conditioner, a bottle of soap and a very natural sounding toothpaste.  I think I even found a body lotion.  I don't remember exactly because it was 16 years ago, but what I DO remember is what my body went through for the next 4 weeks.
DETOX!!! 
Oh yes, the kind with sweating and feeling like absolute hell.  I woke up pouring SO much sweat out of my body my cupped hand would be full.  And I even had to change my PJs and the sheets a few times.  My husband was not thrilled.  My skin went through detox first turning red, then breaking out and then finally healing.  I felt horrible for pretty much about 4 weeks.  That was enough for me to actually throw the box of "#$%leuca" products in the trash and call the company and let them have a piece of my mind.  
Honestly, they didn't really even care and the grandmotherly sounding woman at the other end of the phone basically chuckled and said 'Well of course there are chemicals in the products.  That's what beauty is all about.'.  Well.....not for me anymore.  Screw you ......
So what to use instead?  I'm going to share what I use in my household.  I try to keep things as simple as possible and now that I don't live in a small town in the middle of nowhere, I try to source everything at the local health food stores instead of Amazon when possible.  But sometimes even the health food stores don't have the specific and most importantly, SAFE brands that I have found that really work.  
And one more thing that is ESSENTIAL:  EVERYTHING has to be Gluten Free!  Yep---gluten hides in cleaners and skin and bath products and can most definitely cause a reaction as if you had eaten it.  I've been at this Gluten Free thing now for 11 years and have experienced it ALL, so I can say this without any doubts in my mind!    If you are new to Gluten Free, I highly recommend just pitching anything that doesn't specifically say Gluten Free on the label.  It took me 2 years to finally admit that YES--my beloved products that had wheat germ oil or vitamin E WERE making me sick or making me break out.  Backne anyone?!  It is NOT all in your mind if you've been at GF for years and find that some lotions make you itch or that lipstick messed up your digestion.  
TIP:  You will still want to read labels and double check, as there are companies out there who will label something 'Gluten Free' that still has wheat or other gluten containing ingredients.  They simply don't understand! 
FOR HOUSE CLEANING
 LAUNDRY:  Yes, Dawn is not totally chemical free, but it's the ONLY thing I know of that gets rid of grease stains, even after washing and drying.  If you regularly fry up plantain chips and fries, you will get this!  
I also use my Lavender and Tea Tree essential oil to help freshen the laundry.
GENERAL HOUSE CLEANING:  My winning combination for any scrubbing and general clean jobs.  The Mr. Clean Magic Eraser is......magic!
DISHES:    Free and Clear and Citrus do the trick!
IN THE SHOWER AND OUT 
 Pure Bath Soap:  3 ingredients~~can't go wrong here!
Hair Care:  So many great natural brands out there, but these are my favorites for the smell and how my hair responds.  It stays happy even with a lot of hot flat iron use.
 Body Lotion:  THE best, huge bottle, affordable.
FACE CARE: Yep, pretty basic yet heavenly smelling and really works.  Only surgery and injections are going to stop time marching across my face!
TEETH:  Olive oil with Lavender and Tea Tree essential oils is great for daily brushing!  As effective as regular oil pulling, so if oil pulling nauseates you as much as it does me, brushing with the oil is so much easier.  I was DESPERATE for a natural, chemical free way to whiten, as I noticed this summer my teeth were really starting to look....grey!  EW!!  I don't trust the whitening kits and gels because of past experience, so decided to try charcoal with an inexpensive battery powered tooth polisher from Amazon.  HOLY COW BATMAN!  It REALLY, REALLY works.
 There is NO filter in the before photo---my teeth were really that stained from coffee!  I will be using this at least every 2 weeks.  Amazing!  
Going All Natural really is SO easy!  Lots of great brands, but you have to know what ingredients to avoid and what ingredients are OK.  
So I have created this printable pdf as a FREE download so you can be completely informed the next time you shop for products online or at the store.     Just CLICK HERE to download!
Questions?  Comments?  I'd love to get your feedback and suggestions. 
Please reload
I'm busy working on my blog posts. Watch this space!
Please reload